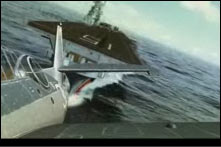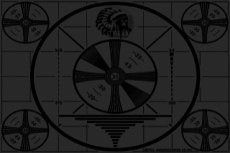 On December 7, 1941, a major part of the U.S. Pacific navy stationed at Pearl Harbor was assaulted by Japanese planes. Japanese fighters were destroying American aircraft on land and in the air, without giving them a chance for a counterattack. The furious battle of Pearl Harbor became the first in the sequence of gory sea combats.
Udgivelsesdato: 29 Sep 2006
Vis alle 2 trailere
Pakker, der indeholder dette spil
Køb Pacific Storm Pack
Indeholder 2 emner: Pacific Storm, Pacific Storm Allies
Om spillet
Den 7. december 1941 blev en stor del af den amerikanske stillehavsflåde, der var stationeret ved Pearl Harbor, angrebet af japanske fly. Japanske jagere tilintetgjorde amerikanske fly på jorden og i luften uden at give dem den mindste chance for modangreb. Det voldsomme slag om Pearl Harbor skulle blive det første i en række af blodige søslag.Nu kan du deltage i alle de større stillehavsslag under 2. verdenskrig. Pacific Storm er en blanding af realtidsstrategi, krigsspil og simulationsspil. Alle de store og vigtige søslag, som fandt sted i Stillehavet under 2. verdenskrig, er inkluderet i spillet, og du kan spille enten for USA eller Japan.Udvind ressourcerne (penge, jern- og nikkelmalm, bauxit og olie), uddan forskellige enheder, og gør gengæld! Sænk dem alle!
Engagerende 2. verdenskrigs-action på krigsskuepladserne i Stillehavsområdet – kan betragtes både som strategisk kort og i taktisk krigsskueplads-tilstand

Klassiske RTS-elementer som f.eks. teknologiforskning, enhedsudvikling og -implementering kombineret med fængslende, nervepirrende spillerstyret kamp-action.

Enorm variation i historisk inspirerede enheder med fokus på flåde- og flyvevåbenenheder, herunder bombefly, jagere, slagskibe, hangarskibe og andre tunge drenge fra de japanske og amerikanske stillehavsflåder

Multiplayer LAN-gameplay understøtter både actionpræget og taktisk spil

Flot visualiserede landskaber og farvande udgør storslåede baggrunde både under flyvninger og på jorden
Join us on facebook
Systemkrav
Operativsystem: Windows® Vista/XP/2000

Processor: 1,7 GHz processor

Hukommelse: 512 MB RAM

Grafik: DirectX-kompatibelt 128 MB grafikkort

DirectX version: DirectX® 9.0c eller kraftigere

Lyd: 100% DirectX 9.0c-kompatibelt lydkort

Harddisk: 2 GB ledig plads på harddisken
©2014 Buka Limited All rights reserved. Pacific Storm is a trademark of Buka Limited and Lesta All rights reserved. All other trademarks and copyrights are the properties of their respective owners.
Helpful customer reviews
81 af 90 personer (90%) fandt denne anmeldelse brugbar
582 products in account
60 reviews
I really don't understand why this game was not more popular when it came out. This game has more unique aspects and additions to what is losely a grand strategy RTS then any game i can think of. It's a dated game, very dated...but it's a risk sized grand strategy map, where you deal with battles on a RTS scale, with very realistic combat, nice graphics and the ability to take personal control of the units. This makes it sort of a grand strategy/RTS/Plane&ShipSim all in one. Seriously...why the hell did i not know about this game earlier?
19 af 77 personer (25%) fandt denne anmeldelse brugbar
439 products in account
28 reviews
I played this game before Steam started tracking gameplay hours. Rest assured, I gave it its second, third, and fourth chances. I can safely say that this game is a piece. Of. ♥♥♥♥.

Buy this only if you want to hear the words "FIYYUUH" over and over and over and over and over again.
Priser