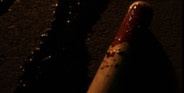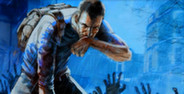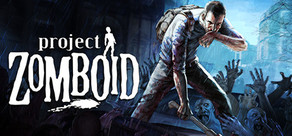 Project Zomboid is an open-ended zombie-infested sandbox that asks one simple question – how will you die?
Release Date: Nov 8, 2013
Watch all 2 trailers
Early Access Game
Get instant access and start playing; get involved with this game as it develops.
Note: This Early Access game may or may not change significantly over the course of development. If you are not excited to play this game in its current state, then you may want to wait until the game progresses further in development. Learn more
What the developers have to say:
"Hello Survivor, and welcome to the Project Zomboid Early Access launch!

We're a game that's in heavy active development, so when we were considering our appearance on Steam Early Access we thought it vital that we provide potential buyers with as much information as possible about the current state of our game.

Sometimes with alpha funded games people don't know what they're jumping into until they've bought the game, and annoying compatibility issues can spring from the woodwork after download.

To do our best to avoid this we're launching with a playable demo you can try out first – in which a pre-made character's fate is already sealed by a zombie bite. It's our way of making sure that you'll be satisfied with your purchase, and so you can be sure that a game in alpha (that's due some extra optimization work in future) runs at an acceptable lick on your machine if it's of a lower spec.

Please make sure to check out some of our regular YouTubers' guides and opinions on the game. (We specifically asked this lot to cover both the pros and cons of our game and its development, but it goes without saying that they already enjoy playing it!)

Finally, we're on Twitter (@theindiestone) and our website and forums can be found at www.projectzomboid.com. Here you'll find the development updates that we blog every Monday in our 'Mondoid' updates.

If, after all this, you're up for jumping into Project Zomboid, then thanks for the support – and good luck in your gruelling battle against an inevitable death!" Read more
Buy Project Zomboid 4-Pack
Get one copy for yourself and give the other three to friends!
August 20th, 2014
MULTIPLAYER IS NOT DISABLED; FOR DETAILS READ BELOW
Hello all, so apparently us having a nice server list for people to find games has been deemed worthy of repeated attacks by some unknown. We're having masses of fake servers being added to the list, often containing racist or homophobic slurs, and were the victim of a DDoS attack the previous time the server list died (we didn't say the reason at the time since we didn't want to give oxygen and satisfaction on the attacker). As usual, the culprit seems to claim he/she is doing some benevolent 'showing us our security flaws' favour, instead of the truth which is being an offensive bigot, ruining a game for tens of thousands of people and engaging in a criminal activity.
More frustrating is the fact that our tireless and wonderful server admin, Kirrus, who ends up having to deal with all this crap, is not even a paid member of the team, moreover refuses payment, and is helping us out beyond his actual job description out of the goodness of his heart and for the benefit of the community at the same time as his full time job. And it's him that has to deal with all this nastiness when it crops up. It's not fair.
We don't have the set up, resources or development time necessary to create a more secure server browser system ourselves that could deal with these kinds of unprovoked attacks from spoofed IPs or VPNs without seriously dragging the server browser's performance down and requirements up.
Consequently, despite our resistance to doing so, we feel we have one course of action to take: we've decided we are going to explore implementing Steamworks into the game for matchmaking and server list functionality. The game will still continue to be playable on player run servers outside Steam providing an IP address is known. However any public server will require being a Steam member so you can be more strictly authenticated
In the meantime, I'm afraid the public server list system will be disabled from this point on. It's just not realistic and good sense for us to expect to be able to secure the system and it'd be a battle that would expend way too much time and still possibly leave us open to these....people.
Sadly this will to an extent, while still providing non Steam versions of the game full multiplayer functionality, potentially segregate the community as those servers that use steamworks would be inaccessible to non Steam users.
On the other side this has, yet again, provided a distraction away from getting NPCs in, since I'm the one who will need to deal with all this and it'll probably take a few weeks to get running.
This is why we can't have nice things. :(
On the plus side, hopefully:
* We can have players on public servers accountable to hacking, with banning becoming effective and at best stopping hackers, at worst at least making the asses have to purchase another copy on a new steam account to get back on a server they have been banned off.
* Improved connectivity, less configuration for servers / clients to communicate.
* Inviting people to a server you're playing on, or joining friend's games.
* Potential other stuff that comes with Steamworks.
46 comments
Read more
August 18th, 2014
Hello everyone for another one of those not much gamey stuff to talk about Mondoids. Just a few quick updates on what is going on.


Happy Birthday Mash!
It's Mash's buuuurthday today, so why not send all your birthday love to her on the
twitter
and forums! Cause she's awesome, and has crappy date-blind idiot guys as team-mates we want to make sure she gets extra birthday love this year! <3<3<3
Return of the Will
Okay, Will hasn't really been anywhere, but due to the delayed and very mountainous amount of development for the NPCs we had a huge backlog of Will's work that had yet to make it into the game, with Lemmy pulling his hair out and up to his neck in the various code challenges along the way and resulting in Will essentially twiddling his thumbs waiting for Lemmy to get everything into the game, Will has in the meantime been keeping himself busy writing for the awesome
Alien: Isolation by Creative Assembly
. SPOILER: It's awesome. This results in the rather boast-worthy situation that the Project Zomboid writer and (we finally figured out all our company titles) Indie Stone's creative director has been
writing lines of dialogue for Sigourney Weaver and others from the original Alien cast
. How cool is that?
Now Will's work on Alien: Isolation has wrapped up, it's turned out to be spectacularly convenient timing, considering the NPC development has now FINALLY started to reach the point where Lemmy has (yes, I know) rejigged the NPC codebase, rewritten all the things that needed rewriting, and is craving new words and situations for those NPCs to get themselves into. This is really exciting and we are currently all talking about a whole bunch of new situations that can arise from NPC groups. Our ultimate dream of an infinite procedurally generated Walking Dead plotline generator (hopefully with no walking through woods shouting 'Sophia!') are that much closer. As we've said in the recent NPC mondoid, this doesn't mean that they are imminent, but there's some reeeeally exciting stuff on the horizon and we'd like to think that the NPCs will truly be the legacy of this game, if we're lucky enough for it to have a legacy at all.
To get back into the swing of things, Will is starting work on a new revamped canon and back-story for the game (largely to fit with the expanded world), radio broadcasts, and world building that will help drive the overarching story of the apocalypse.
Animaniac
We recently ran into an old friend whom Binky and Lemmy both worked with back in the olden commercial industry days. Just so happens he's an animator! What does this mean? It means in September, when he's free, we will be working with him to finally start getting a ton of new animations into the game. This is extremely exciting, because while Binky has the anim skillz, not only is his time split between so many things, but by his own admission he's never going to produce the results that a full time professional 3D animator would, or as fast for that matter. We're anticipating getting a whole host of new character animations into the game very quickly. From sneaking, pressing against walls, crouching, more zombie walks, hostage taking, looting, backpack manipulation, we'll suddenly be getting pretty much full time animation support at least for a few months following September. Let's put it this way. We sent him a list with some 40-50 animations and his response was pretty much a shrug and 'yeah that sounds cool, bring it on!'
A complication here is it will be impossible to get all these anims working on the 2D models, as it would drive the memory usage up by many gigabytes, however we will make sure the game continues to be playable with 2D characters without those extra animations. We're resigned to the fact that there are too many people who cannot run the game with 3D models for us to justify dropping support, but I'm afraid we cannot provide the animation variety to those people that we'd like.
However those who can run the 3D models will find the animations flooding in for the latter part of the year, and it should have
dramatic
ramifications on what is possible for the combat system, and stealth gameplay, and we can finally start ironing out the slightly flakey combat system and make character control and gameplay a lot more intuative, varied, fluid and just plain sexy. It's all super exciting!
That's about it really. Romain is taking a well earnt break in Venice this week, and EasyP is continuing on the vehicles, which are coming along very nicely, as well as his usual bug massacring. We'll probably be due another IWBUMS release very soon.
Love you all,
The Indie Stone
15 comments
Read more
About the Game
Project Zomboid is an open-ended zombie-infested sandbox. It asks one simple question – how will you die?
In the towns of Muldraugh and West Point, survivors must loot houses, build defences and do their utmost to delay their inevitable death day by day. No help is coming – your continued survival relies on your own cunning, luck and ability to evade a relentless horde.
Mathas 'Early Look At Project Zomboid':
http://www.youtube.com/watch?v=42btaipNYhU
Current features:
Sandbox zombie survival game.

Full line of sight system and real-time lighting, sound and visibility mechanics. Hide in the shadows, keep quiet and keep the lights off at night, or at least hang sheets over the windows.

Vast and growing map (loosely based on a real world location) for you to explore, loot and set up your fortress. Check out Blindcoder's map project: http://pzmap.crash-override.net/

Use tools and items to craft weapons, barricade and cook. You can even build zombie proof forts by chopping trees, sawing wood and scavenging supplies.

Deal with depression, boredom, hunger, thirst and illness while trying to survive.

Day turns to night. The electricity falters. Hordes migrate. Winter draws in. Society is in freefall.

Farming, trapping, fishing, carpentry, character customization, skills and perks that develop based on what you do in-game.

Hundreds of zombies with swarm mechanics and in-depth visual and hearing systems.

Proper zombies that don't run. (Unless you tell them to in the sandbox menu).

A ton of amazing atmospheric music tracks by the prodigy that is Zach Beever.

Instant action 'Last Stand' mode, on top of our Sandbox and Survival

Full, open and powerful Lua modding support.

Online multiplayer survival with persistent player run servers.

We're a small team at the moment, but we're also committed to providing the following:

Planned Features:



The return of our PZ Stories mode that also serves as first ever tutorial actively trying to kill you at every turn. Kate and Baldspot return!

In-depth and varied NPC encounters driven in a persistent world, powered by a metagame system that turns each play-through into your very own zombie survival movie with emergent narrative gameplay.

Engine upgrade to make the most of your graphics card as well as your processor

Constant expansion of the countryside and cities around Muldraugh and West Point

Full wilderness survival systems, animals and hunting for food.

More items, crafting recipes, weapons and gameplay systems.

Steam Workshop and Achievements support

Game pad support

Local 4 player split-screen co-op
For more details on the game visit or follow us on
@theindiestone
or visit
http://www.projectzomboid.com
Survival Guide Videos:
Twiggy:
http://www.youtube.com/watch?v=yYAF0BSmiwM
Mathas:
http://www.youtube.com/watch?v=tuZT3t0cxM0
PC System Requirements
Nb. This is an Early Access game. A demo has been provided so you can be sure the game runs on your set-up to your satisfaction.

Radeon 4xxx series (or below) graphics cards and Windows 8 may have issues. Please make sure to try the demo before purchasing!


OS: Windows XP, Vista, 7

Processor: Intel 2.77GHz Dual Core

Memory: 2Gb Ram

Hard Disk Space: 1.23gig

Video Card: OpenGL 2.1 compatible dedicated graphics card

Sound: OpenAL compatible sound card
Mac System Requirements
Nb. This is an Early Access game. A demo has been provided so you can be sure the game runs on your set-up to your satisfaction.


OS: OS X Snow Leopard 10.6.3, or later.

Processor: Intel 2.77GHz Dual Core

Memory: 2Gb Ram

Hard Disk Space: 1.23gig

Video Card: OpenGL 2.1 compatible dedicated graphics card

Sound: OpenAL compatible sound card
Linux System Requirements
Nb. This is an Early Access game. A demo has been provided so you can be sure the game runs on your set-up to your satisfaction.


Processor: Intel 2.77GHz Dual Core

Memory: 2Gb Ram

Hard Disk Space: 1.23gig

Video Card: OpenGL 2.1 compatible dedicated graphics card

Sound: OpenAL compatible sound card
Helpful customer reviews
Title:
Project Zomboid
Genre:
Indie
,
RPG
,
Simulation
,
Early Access
Developer:
The Indie Stone
Publisher:
The Indie Stone
Release Date:
Nov 8, 2013
Languages:
| | Interface | Full audio | Subtitles |
| --- | --- | --- | --- |
| English | | | |
| French | | | |
| Italian | | | |
| German | | | |
| Spanish | | | |
| Czech | | | |
| Danish | | | |
| Dutch | | | |
| Hungarian | | | |
| Norwegian | | | |
| Polish | | | |
| Portuguese | | | |
| Russian | | | |
| Turkish | | | |
See all 14 supported languages