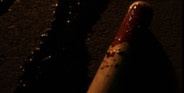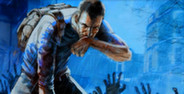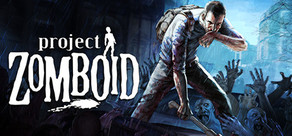 Project Zomboid is an open-ended zombie-infested sandbox that asks one simple question – how will you die?
Release Date: Nov 8, 2013
Watch all 2 trailers
Early Access Game
Get instant access and start playing; get involved with this game as it develops.
Note: This Early Access game may or may not change significantly over the course of development. If you are not excited to play this game in its current state, then you may want to wait until the game progresses further in development. Learn more
What the developers have to say:
"Hello Survivor, and welcome to the Project Zomboid Early Access launch!

We're a game that's in heavy active development, so when we were considering our appearance on Steam Early Access we thought it vital that we provide potential buyers with as much information as possible about the current state of our game.

Sometimes with alpha funded games people don't know what they're jumping into until they've bought the game, and annoying compatibility issues can spring from the woodwork after download.

To do our best to avoid this we're launching with a playable demo you can try out first – in which a pre-made character's fate is already sealed by a zombie bite. It's our way of making sure that you'll be satisfied with your purchase, and so you can be sure that a game in alpha (that's due some extra optimization work in future) runs at an acceptable lick on your machine if it's of a lower spec.

Please make sure to check out some of our regular YouTubers' guides and opinions on the game. (We specifically asked this lot to cover both the pros and cons of our game and its development, but it goes without saying that they already enjoy playing it!)

Finally, we're on Twitter (@theindiestone) and our website and forums can be found at www.projectzomboid.com. Here you'll find the development updates that we blog every Monday in our 'Mondoid' updates.

If, after all this, you're up for jumping into Project Zomboid, then thanks for the support – and good luck in your gruelling battle against an inevitable death!" Read more
Buy Project Zomboid 4-Pack
Get one copy for yourself and give the other three to friends!
September 8
With the release of Build 28.3 comes the inevitable: the dramatic climb towards Build 29! Lovely Romain 'RJ' Dron has just posted up primary details of what's currently in the can on the forum, but because we love to add to his workload we pressed him for a few added Mondoid explanations.
 
Item #1: The New Scavenge Skill
"My first idea was to help people playing in multiplayer to survive when all houses had been looted, but it turned out to be something great for people playing solo who want to head out into the forest. Scavenging basically lets you plunder the woods for mighty loot like branches, stones, berries, mushrooms and delicious insects. Then, from these, you'll be able to craft new stuff that'll go all the way from stone axes – to really strong log walls."
 
"Scavenging won't be unlimited, and it definitely won't be overpowered. It's basically there to help you in your first days, or maybe months. Once you've looted a forest zone, you'll have to move on to another to do further scavenging – and wait for the previous one to replenish. Seeing as it's a new skill, too, better scavengers will be able to get better loot and in greater quantities. Are you ready to eat a handful of bugs? I'm not…"
 
Item #2: Melee Skills Revamp
"I've also been working on a little melee skills revamp, which will provide new skills to help you face the horde (and/or dragons). Blunt and blade will each have three subsidiary skills – Accuracy, Guard and Maintenance. Accuracy will influence hit chance and damage, Guard will help you avoid scratches while you're wielding the weapon and Maintenance will reduce the rate at which your weapon loses condition. And nope, Spiffo plushies aren't weapons."
 
Item #3: Other stuff
Thanks Romain! Now another interesting item of note, for this easily scared survivor at least, is that your character's panic levels will decrease faster if you have survived for a while. This means that, as a lot of players have indicated to us in the past, your character will get used to the threat of zombies and behave as such – but will still get those moments of jump scare dread.
 
Oh and, last but not least, we've got the first batch of NJ's new sounds going into the build. At the time of writing there are 74 new sound effects in-game. There are ambient sounds – distant screams, dogs barking and owls hooting at night. There are cool new crafting noises of logs being sawn, duct tape being stretched and food being chopped. There are new foot-step sounds. There are… well we'll keep the rest as surprises for you to listen out for.
 
As work progresses RJ [God, how many people do stuff on this game that are called 'Something-J?] will be building another extraordinarily French video to show off and explain the new Build, and then the usual parade of internal testing, IWBUMS testing and full release can take place.
 
In the background, meanwhile, the tricky Steamworks integration is still being worked on – alongside Will's work on initial radio/TV broadcasts, erosion integration and everything else we've been yabbering about recently. Oh, and we're meeting with our Animator friend tomorrow too, so hopefully the pipeline to the new animations will be connected fairly soon™. It's all go, basically.
 
Thanks all. Be excellent to each other.
24 comments
Read more
September 2
Build 28 (including hotfixes) has been released on the public branch of the game.

View the changelog (and videos of some of the changes) here:

https://steamcommunity.com/linkfilter/?url=http://theindiestone.com/forums/index.php/topic/9298-iwbums-release-build-28/



____________________________________________

If you did not opt into the experimental build and have automatic updates enabled, it should (duh) update automatically.
If disabled, it should still show you that an update is available (a restart of the Steam client might be necessary).

In case you are still on the experimental IWBUMS-branch, please right click Project Zomboid in your Steam library and hit "Properties".
On the "Betas" tab, select "NONE" from the dropdown.

Thanks to everyone who provided feedback and bug reports on our tracker while on the experimental build! <3 ːspiffoː

____________________________________________


WHY IS THERE NO SERVER LIST, ANYMORE?
http://steamcommunity.com/app/108600/discussions/0/34095684441043012/
12 comments
Read more
About the Game
Project Zomboid is an open-ended zombie-infested sandbox. It asks one simple question – how will you die?
In the towns of Muldraugh and West Point, survivors must loot houses, build defences and do their utmost to delay their inevitable death day by day. No help is coming – your continued survival relies on your own cunning, luck and ability to evade a relentless horde.
Mathas 'Early Look At Project Zomboid':
http://www.youtube.com/watch?v=42btaipNYhU
Current features:
Sandbox zombie survival game.

Full line of sight system and real-time lighting, sound and visibility mechanics. Hide in the shadows, keep quiet and keep the lights off at night, or at least hang sheets over the windows.

Vast and growing map (loosely based on a real world location) for you to explore, loot and set up your fortress. Check out Blindcoder's map project: http://pzmap.crash-override.net/

Use tools and items to craft weapons, barricade and cook. You can even build zombie proof forts by chopping trees, sawing wood and scavenging supplies.

Deal with depression, boredom, hunger, thirst and illness while trying to survive.

Day turns to night. The electricity falters. Hordes migrate. Winter draws in. Society is in freefall.

Farming, trapping, fishing, carpentry, character customization, skills and perks that develop based on what you do in-game.

Hundreds of zombies with swarm mechanics and in-depth visual and hearing systems.

Proper zombies that don't run. (Unless you tell them to in the sandbox menu).

A ton of amazing atmospheric music tracks by the prodigy that is Zach Beever.

Instant action 'Last Stand' mode, on top of our Sandbox and Survival

Full, open and powerful Lua modding support.

Online multiplayer survival with persistent player run servers.

We're a small team at the moment, but we're also committed to providing the following:

Planned Features:



The return of our PZ Stories mode that also serves as first ever tutorial actively trying to kill you at every turn. Kate and Baldspot return!

In-depth and varied NPC encounters driven in a persistent world, powered by a metagame system that turns each play-through into your very own zombie survival movie with emergent narrative gameplay.

Engine upgrade to make the most of your graphics card as well as your processor

Constant expansion of the countryside and cities around Muldraugh and West Point

Full wilderness survival systems, animals and hunting for food.

More items, crafting recipes, weapons and gameplay systems.

Steam Workshop and Achievements support

Game pad support

Local 4 player split-screen co-op
For more details on the game visit or follow us on
@theindiestone
or visit
http://www.projectzomboid.com
Survival Guide Videos:
Twiggy:
http://www.youtube.com/watch?v=yYAF0BSmiwM
Mathas:
http://www.youtube.com/watch?v=tuZT3t0cxM0
PC System Requirements
Nb. This is an Early Access game. A demo has been provided so you can be sure the game runs on your set-up to your satisfaction.

Radeon 4xxx series (or below) graphics cards and Windows 8 may have issues. Please make sure to try the demo before purchasing!


OS: Windows XP, Vista, 7

Processor: Intel 2.77GHz Dual Core

Memory: 2Gb Ram

Hard Disk Space: 1.23gig

Video Card: OpenGL 2.1 compatible dedicated graphics card

Sound: OpenAL compatible sound card
Mac System Requirements
Nb. This is an Early Access game. A demo has been provided so you can be sure the game runs on your set-up to your satisfaction.


OS: OS X Snow Leopard 10.6.3, or later.

Processor: Intel 2.77GHz Dual Core

Memory: 2Gb Ram

Hard Disk Space: 1.23gig

Video Card: OpenGL 2.1 compatible dedicated graphics card

Sound: OpenAL compatible sound card
Linux System Requirements
Nb. This is an Early Access game. A demo has been provided so you can be sure the game runs on your set-up to your satisfaction.


Processor: Intel 2.77GHz Dual Core

Memory: 2Gb Ram

Hard Disk Space: 1.23gig

Video Card: OpenGL 2.1 compatible dedicated graphics card

Sound: OpenAL compatible sound card
Helpful customer reviews
Title:
Project Zomboid
Genre:
Indie
,
RPG
,
Simulation
,
Early Access
Developer:
The Indie Stone
Publisher:
The Indie Stone
Release Date:
Nov 8, 2013
Languages:
| | Interface | Full audio | Subtitles |
| --- | --- | --- | --- |
| English | | | |
| French | | | |
| Italian | | | |
| German | | | |
| Spanish | | | |
| Czech | | | |
| Danish | | | |
| Dutch | | | |
| Hungarian | | | |
| Norwegian | | | |
| Polish | | | |
| Portuguese | | | |
| Russian | | | |
| Turkish | | | |
See all 14 supported languages