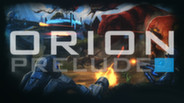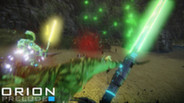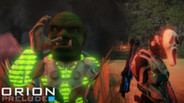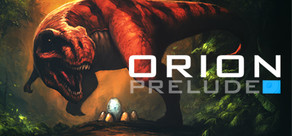 Work together to survive the devastating Dinosaur horde in huge, endless environments.
Release Date: May 4, 2012
Watch all 8 trailers
Buy ORION: Prelude 4-Pack
September 13
Link to Original Article + free Steam Codes for ORION: Prelude


I am not a fan of the current press system that has taken hold of the gaming (or any) industry. It is ugly, suffocating and broken.


"The press ultimately won't matter. They were founded during a time where there wasn't immediate and direct connection with everyone to one another. They were an instrument used to connect users to products.

We are in a time where anyone can connect anything and so their use is expiring. The same is true for any press industry, you will see it in the News, Hollywood gossip - all of them.

Why would people care to read what someone is writing about Jonah Hill when they can just go follow him directly and possibly even interact with him?

These industries will go the same direction as the Blockbusters and Best Buys. Their time is over and their methods are outdated."
- David Prassel
THE FAIL
The biggest problem is that there are massive corporations: the IGN's, Game Informer's, PC Gamer's, Gawker Media. They work for extreme amounts of revenue, employ hundreds to thousands of staff and because of this, they must drive up hits whether its through articles or reviews.
This has a negative connotation associated to it and is very similar to a problem that currently plagues massive AAA game development companies.
THE MEGA-CRITIC
It has become all about a number based on a grading system that was developed when games were shipped on cartridges and residential internet didn't exist. Even worse that a "conglomerate" of these corporations becomes a deciding factor on people's jobs and well-being due to Metacritic and Publishers having used (and still using it) as a basis for what developer survives and what doesn't.
THE BIAS
You haven't a clue as to what they will write as the same person from the same publication will say one thing and then do a 180 and say the complete opposite later on like these boys:
THE WASTE
Over the course of 2010 - 2014 I had emailed the press thousands of times to include them on the happenings of Spiral Game Studios and it's first but evolving title ORION: Dino Beatdown(/Horde/Prelude).
This typically offered no responses from them, other than charming responses like this from Owen Good (previously of Kotaku, now Polygon):
THE LACK
In 2012 there was a string of insane rumors about me that many press outlets (Kotaku, Eurogamer, etc) published without a single ounce of evidence against me. We work with PayPal, Task Sheets, Invoices, Integration documents (NDA, CA agreements) AKA a wide variety or proof if anyone really had any. Instead they just used quotes from people claiming whatever it is that they wanted. These rumors included:
That I stole all the Kickstarter money and ran.

That I fired the entire team, or most of it.

That I stole content from games (which weren't even released)

That I hadn't paid employees for work
THE OBVIOUS
The only thing true was that I did fire a handful of developers around GDC 2011. This group was fired for very serious reasons, including but not limited to theft of money and hardware. Given they are willing to steal it's not a far stretch to see that they would also smear the names of the people that prevented them from getting what they wanted. They started the smear campaign against not only me but the entire team who actually was doing great work.
In the end I run a business and part of my job is ensuring the right people are employed and that they are doing the right things. When they aren't, they are gone.
We have been here for the last 4 years working every day, interacting with the community and improving and supporting the game. Our fans know this and that is all that matters.
THE SOLUTION
This and why you are seeing some amazing talent leaving these companies to form smaller publications and other collaborative efforts. In regards to the users, they are more involving, more interactive and feature a wider variety of engaging content.
Lose the number variable game scores.

Be willing to revisit titles in this new digital, constantly connected and updated age. Support developers that support their audience.
(I suggest once a year)

I suggest a Leslie Knope style Pro/Con list.
(Benefits both the consumer and Developer by offering direct and organized feedback.)

Discuss content you'd like to see added to encourage more post-release support and less rush-to-the-next-game mentality.
THE PHOENIX
I know that I am not the only one bored of the fat-hat press corporations that constantly blabber about Madden, Call of Duty and Battlefield. There has been an incredible and steady rise of independent YouTube content creators and Video game Bloggers who are churning out amazing and unbiased content in the form of Let's Plays and Hands On's.
THE GAMER
But who is even better than these guys? The actual gamer. The gamer has to do a sacrificial act, a financial investment / risk. They have much more to lose than a company or press element, who receives free product keys and churns through many like its their job (because it is).
If we impress the actual gamers who play the game - that is all that matters. They are our audience. You are the reason we are still here and have given us the opportunity to create the experience we had always wanted to deliver. Because of this we have worked for you the best we could over these last couple of years and will continue to do so for the years to come.
THE CODES
I've given out many press codes over the years, all of which are copies that have or will upgrade into ORION: Prelude once activated.
Considering we hardly have any reviews created for our title (especially since 2012) I suspect many of these were never activated and I was trying to find the best use for them.
So they are for YOU, the gamers out there who haven't yet had an opportunity to experience the game or possibly someone who already has and will give it to a friend. We will be handing out just over 1,000 codes!
We all truly hope you enjoy the game and look forward to seeing you on the dinosaur hunting grounds!
LINK TO FREE CODES HERE
72 comments
Read more
August 30
We are so excited to announce that ORION: Prelude is officially released and finally available for less than $1 USD on Steam!





It has been only less than a week since the release and we want to thank you for the support! Over 10k likes on the Spiral Facebook page:
https://www.facebook.com/spiralgamestudios

This means we are going to release an ADDITIONAL 5,000 ORION: Prelude Steam codes for the Reddit giveaway.

https://www.youtube.com/watch?v=BEBr85nqhiY

We are preparing to release 1/5 of these (1,000 new codes) in ETA 2 hours (Noon US Central). Tell everyone! Share, spread and tag!

Location:
http://trek-industries.com/post/95945715480/my-reddit-giveaway-was-deleted-so-here-it-is

If you get a code just now, please post which # here to help other people determine what is still available! Also tell any others that if you guys get us to 10k likes on Spiral Facebook (160 more!) we will release an ADDITIONAL 5,000 keys!

For those who have already received your free Steam key of ORION: Prelude - Congratulations! Have fun and make sure to play with friends.

Spread the word so we can spread the love!
https://www.facebook.com/spiralgamestudios
#orionprelude #freecodefrenzy #tellyourfriends
156 comments
Read more
Steam Workshop

The ORION: Prelude Developer SDK Beta is launching in September 2014.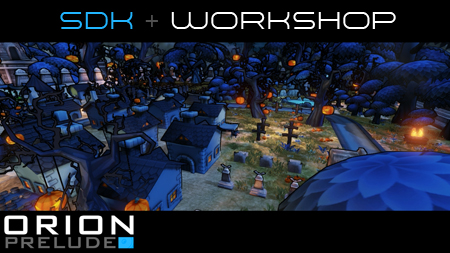 If you're a Mapper and would like to participate in private testing please go here:
http://trek-industries.com/sdk
About the Game
'
ORION: Prelude
' is an indie Sci-Fi shooter (FPS/TPS) that seamlessly blends together incredible visuals and addictive combat. It puts you and your friends together into intense, cinematic battles using some of the most incredible weaponry and amazing vehicles in which you must work or compete against one another to accomplish mission objectives, explore giant worlds and survive the devastating Dinosaur Horde.
In addition to the return of the adventurous, survival-based cooperative gameplay and retro-inspired Arena Combat, 'ORION: Prelude' features massive, Open World Cooperative and PvPvE.

Supporting up to a variety of game modes, including:
Survival (Objective)

Slaughter (Duration)

Rampage (Playable Dinosaurs)

Prehistoric (Custom Variable)

Supporting up to 10 players and offering 2 game modes:
Conquest (Cooperative - 5 Players)

Vital (PvPvE - 10 Players)

Supporting up to 10 players and offering 3 cooperative game modes:
Free-For-All (Deathmatch)

Elimination (Stealth)

King of the Hill (Territory)

Gun Game (Ladder Climb)

Instagib (Twitch Reflex)

Vital (Open World)
Supporting up to 10 players and offering 3 unique game modes:
1v1 Duel (4 Playlers - Tournament)

FFA Duel (4 Players - FFA)

Team Duel (5v5)
Key Features:
Open World Gameplay

Cooperative & Competitive Gameplay

Dueling & Melee Combat Gameplay

1st Person / 3rd Person Hybrid Gameplay

15 Game Modes

50+ Weapons & Gear

30 Augmentations (Mutators)

20+ Multiplayer Maps

7 Vehicles

Full Weather System

Persistence & Player Progression (150 Levels)

Class-Based Gameplay & Player Loadouts

Statistics & Leaderboards

Lobbies, Matchmaking & Server Browser

Player Store (Cosmetics)

Rewards & Unlockables

Real-time Dynamic Day/Night Cycles

10 Dinosaurs (All Playable)

250+ Steam Achievements

12 Steam Trading Cards

Steam Big Picture Mode Support

Bots & Offline Play

Tutorial System

SDK & Steam Workshop (Custom Maps)
System Requirements
Minimum:


OS:Windows Vista SP2 32-Bit

Processor:AMD Athlon X2 2.8GHZ / Intel Core 2 Duo 2.4 GHZ

Memory:3 GB RAM

Graphics:256 MB Graphics Memory (SM3)

DirectX®:9.0c

Hard Drive:8 GB HD space

Sound:DirectX 9 Compatible
Recommended:


OS:Win 7 / Win 8 (64-Bit)

Processor:AMD 4-Core / Intel 4-Core

Memory:4 GB RAM

Graphics:512 MB Graphics Memory (SM 3)

DirectX®:9.0c

Hard Drive:8 GB HD space

Sound:DirectX 9 Compatible

Other Requirements:Broadband Internet connection
Helpful customer reviews
Title:
ORION: Prelude
Genre:
Action
,
Adventure
,
Indie
Developer:
Spiral Game Studios
Publisher:
TREK Industries
Release Date:
May 4, 2012
Languages:
| | Interface | Full audio | Subtitles |
| --- | --- | --- | --- |
| English | | | |