Pelaa A.V.A - Alliance of Valiant Arms
Tämän pelin lisäsisältö
15. elokuu
Dear soldiers!

Are you interested in upcoming eSports events and competitive cups for A.V.A? From now on you can stay up to date on our new Competitive Gaming Portal!

We will be posting about LAN events, online tournaments and broadcast matches of the best teams competing for glory, great in-game prizes and the title A.V.A champion of each month!

Head over and take a look HERE!

8 kommenttia
Lue lisää
15. elokuu
Buy and spend AP for the first time and receive a huge package of free items! Includes 4 permanent weapons!

This Welcome Pack (Formerly the First Time Spender pack) is better than ever!




Click here to buy AP

Click here to visit the 9AP Shop


Extra!

But wait, I get NOTHING if I've already spent! That's not fair!
Send a ticket with the title "Welcome Pack - Old Spender" and after confirmation you've spent on A.V.A before our team will send you the package.


Details

Qualification
This promotion is for First Time Spenders; if you have already purchased through another Aeria game, you will NOT qualify.

Please note that ONLY AP purchased from Aeria and spent on A.V.A will qualify. AP obtained through offers or other special promotions WILL NOT QUALIFY. You can still qualify if you've spent AP from offers before and then purchase AP and spend it on A.V.A.

Please allow 24 - 48 hours for payout
3 kommenttia
Lue lisää
Erikoistarjous


Welcome Package: 4 PERMANENT weapons!
How to get your FREE WELCOME PACKAGE
Very simple:
1. Purchase AP (Aeria Points) for the FIRST TIME

2. Spend at least 1 Aeria Point (AP) on A.V.A

3. Get the Welcome Package for FREE! The items of the package will be delivered directly to your in-game inventory within 24 hours

4. Have FUN!!!
New Welcome Package Trailer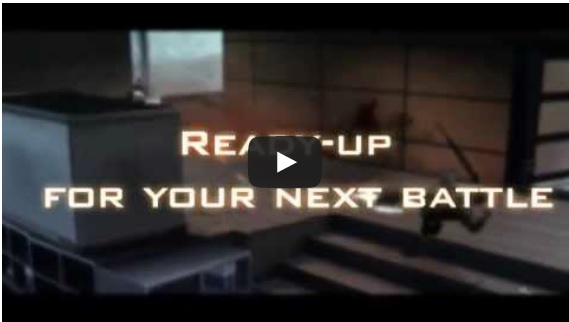 The Welcome Package includes 24 items (Permanent Weapons, Equip, Boosters, etc..) and an additional 2 CAPSULES VOUCHERS. Find the full list HERE!
Why would you want to miss that?
Tietoja pelistä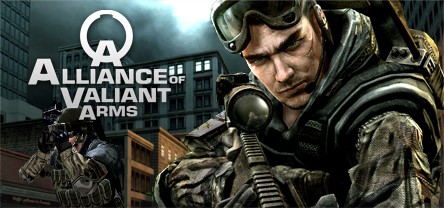 AVA is a free-to-play MMOFPS that plunges you into the middle of a world at war. Side with the European Union (E.U) or the Neo-Russian Federation (NRF) and take up arms across vicious urban battlegrounds. Test your skills against your friends and see if you have what it takes to come out on top!



Key features:
Class System: Select from the 3 classes (Point Man, Rifle Man, Sniper) to best support your teammates.

Rank System: Rank up from Trainee to Private and so on. As your character climbs the ladder in the ranking system, more weapons and items will be obtainable through the in-game shop.

Squad Commander: The highest ranked player on each team is equipped with high tech binoculars to scope out enemy locations and report back to your teammates.

Weapon Customization: Add custom parts or modify your weapons to drastically change its performance.

In-Game Challenges and Awards: Daily challenges/missions which consists of completing objectives to receive rewards such as in game money. There is also an award system consisting of campaign ribbons, badges, and medals. Different awards give different benefit such as game money, unlocking skills, and supply points.

Co-op Gameplay: Team up with friends and take on the challenging co-op mode. Co-op supports a team of 4 or 5 players depending on the mission.





Järjestelmävaatimukset
Käyttöjärjestelmä: Windows XP, Vista, Windows 7

Prosessori: Pentium 4 2.4GHz

Muisti: 1Gt

Kiintolevy: 6Gt

Näytönohjain: NVidia GeForce 6600 tai parempi

DirectX®: 9.0C

Lisätietoja: Vaatii Internet-yhteyden
©Aeria Inc. All rights Reserved. Copyright© Red Duck Inc. All rights Reserved. ©Neowiz Games. All rights Reserved.
Hyödylliset arvostelut
Nimi:
A.V.A - Alliance of Valiant Arms
Lajityyppi:
Toiminta
,
Ilmaispelit
Kehittäjä:
RED DUCK Inc.
Julkaisija:
Aeria Games
Julkaisupäivä:
14. kesä, 2011
Kielet:
| | Käyttöliittymä | Puhe | Tekstitykset |
| --- | --- | --- | --- |
| englanti | | | |
| ranska | | | |
| saksa | | | |
| espanja | | | |