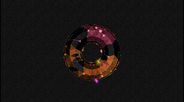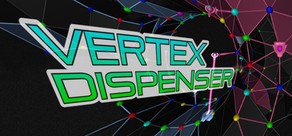 Val aan, verdedig, breid uit en verf om je vijanden te verslaan!
Releasedatum: 10 jun 2011
HD-video bekijken
Vertex Dispenser - Four Pack kopen
Bevat vier exemplaren van het spel - Stuur de extra exemplaren naar je vrienden.
Info over het spel
Vertex Dispenser is an abstract real-time strategy game with mathematical puzzle elements. Move around a geometric surface and lay claim to your territory. Protect it by capturing solid faces for defense. Manipulate the colours of your vertices to gain power for special abilities. Balance your time between attacking, defending, expanding and colouring to survive and defeat your enemies.
Key Features:
Single-player campaign mode

Single-player puzzle mode

Team-based multi-player

Cross-platform multi-player - Play with both your PC and Mac friends

Systeemeisen (PC)
OS: Windows XP/Vista/7

Processor: 1.6GHz

Memory: 512MB

Hard Disk Space: 30MB

Video Card: 128MB

Systeemeisen (Mac)
OS: OS X version Leopard 10.5.8, Snow Leopard 10.6.3, or later.

Processor: 1.6GHz

Memory: 512MB

Hard Disk Space: 30MB

Video Card: 128MB

Nuttige klantrecensies