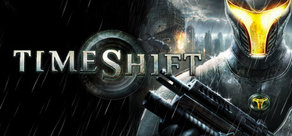 궁극의 무기가 되기 위해 시간을 정복하세요! 에이든 크론 박사는 시공간을 뛰어넘는 타임 점프 - 무서운 결과를 가져오는 무모한 행동 - 를 했습니다. 이제, 충격적인 평행 세계가 음산하고 비에 젖은 알파 구역까지 전개되었습니다. 시험용 베타 슈트를 입은 당신만이 시간의 흐름을 감속시키고, 정지시키고, 역류시킬 수 있습니다. 오직 이 능력만이 당신이 반란군에게 승리를 가져다주고 크론 박사의 광기에 끝을 내게 할 수 있습니다.
출시 날짜: 2007년 10월 30일
게임 정보
궁극의 무기가 되기 위해 시간을 정복하세요!
에이든 크론 박사는 시공간을 뛰어넘는 타임 점프 - 무서운 결과를 가져오는 무모한 행동 - 를 했습니다. 이제, 충격적인 평행 세계가 음산하고 비에 젖은 알파 구역까지 전개되었습니다. 시험용 베타 슈트를 입은 당신만이 시간의 흐름을 감속시키고, 정지시키고, 역류시킬 수 있습니다. 오직 이 능력만이 당신이 반란군에게 승리를 가져다주고 크론 박사의 광기에 끝을 내게 할 수 있습니다.
궁극의 무기, 그리고 시간을 사용하십시오: 시간의 흐름을 감속시키고, 정지시키고, 역류시켜 적들을 처치하십시오

24개의 전투 임무에서 강력한 무기와 차량을 개방해 보세요

14개의 맵에서 등장하는 시간 수류탄으로 시간의 감속, 정지, 역류라는 독특한 게임 방식을 가능케 하는 최대 16인 멀티플레이 지원

40개 이상의 다양한 기능으로 멀티플레이 경험을 당신의 게임 플레이 스타일에 맞도록 완벽하게 설정해 보세요
시스템 요구 사항
OS: Windows(R) XP with latest service pack installed or Windows Vista™

Processor: Intel(R) Pentium(R) 4 2.0 GHz or AMD(R) equivalent

Memory: 1 GB RAM

Graphics: NVIDIA(R) GeForce(R) 6600 128 MB DirectX(R) 9.0c-compatible card with Pixel Shaders 2.0b support or equivalent (ATI(R) Radeon(R) x700) with latest DirectX drivers

DirectX: DirectX(R) 9.0c

Hard Drive: 8 GB free hard drive space

Sound: DirectX 9.0c-compatible sound card
© 2007 Sierra Entertainment, Inc. All rights reserved. Designed and developed by Saber Interactive. Timeshift, Sierra and the Sierra logo are registered trademarks or trademarks of Sierra Entertainment, Inc., in the U.S. and/or other countries. All other trademarks are property of their respective owners.
유용한 고객 평가