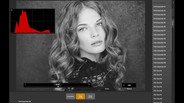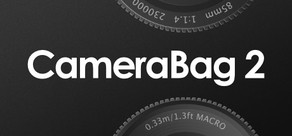 CameraBag 2's Analog Engine pairs a full suite of photographic tools with the high quality filters and vintage simulations the series is already known for.
Date de parution: 2 oct 2012
Visionner la vidéo HD
23 juin
CameraBag 2.6, featuring new and improved tools, bug fixes, and corrected OSX support on Steam, is now available!
What's New
New exposure algorithm

Improved color temperature algorithm

New greyscale mixer

Improved color correcting tools

New Output Size node

Bug fixes
2 commentaires
Lire la suite
Articles
"Nevercenter, les développeurs de CameraBag, ont créé une autre révolution dans l'édition photographique."
– Professional Photographer Magazine

"Du plaisir pur et simple."
9/10 – DPReview

"Incroyablement fantastique… Je ne crois pas avoir déjà vu une application d'édition aussi élégante et facile à utiliser."
9/10 – Cult Of Mac
À propos du logiciel
Welcome to CameraBag 2, an award-winning app that brings a fresh new approach to photo editing. CameraBag 2's Analog Engine gives you a full suite of photographic tools combined with a huge number of the highest-quality photo filters. You can endlessly layer, nest, rearrange, and tweak all of CameraBag's effects in realtime. Since CameraBag uses 32-bits-per-component processing and non-destructive editing, your photos always retain their smooth color gradations and quality. Start with CameraBag's 150+ included filters, then go deeper by creating and sharing your own. You can even use any filter you make on your computer in the CameraBag 2 app for iPhone and iPad.
Freedom to Play
With CameraBag 2, you don't have to know what look you want to get started. CameraBag 2 lets you see all the possibilities at once: old-school instant film or modern high-contrast portrait, subtle color adjustment or complete artistic overhaul. Choose from side-by-side comparisons with the fullscreen Quicklooks, or get large, instant previews on mouseover; the emphasis is on creative exploration. Once you've chosen a filter, its components are all in the tray to tweak and adjust non-destructively with large, interactive sliders. The Remix slider in particular brings back the "happy accidents" of analog film, smoothly transitioning between infinite natural variations for each style.
Advanced Control
The new CameraBag features a full suite of photographic tools, from simple exposure and cropping to advanced vignetting, color correction, and curves. Since every adjustment appears as a tile in the tray, it's easy to see everything affecting the image at once, and rearrange tiles or edit amounts without compromising image quality. Adjustments and styles can be freely layered to create new looks, which can be saved right into the interface as new filters.
The Analog Engine
At CameraBag 2's core is the brand new Analog Engine: high-fidelity, 32 bits-per-channel, non-destructive, multi-threaded image processing. In other words, it's fast and smooth. CameraBag 2 matches the power of high-priced software, yet it's light on its feet and starts up instantly. 32-bits-per-channel processing means even the most heavily-modified photos retain smooth, film-like colors (especially with the extra color information in RAW files).
Key Features
150+ Built-in High-quality Adjustable Filters

Full suite of 30+ photographic tools, including advanced curve editors

Build your own entirely new filters from scratch or from existing filters

Elegant, modern interface

Innovative tools not found anywhere else, such as CameraBag's curve-based color corrector

Fast image processing via the revolutionary Analog Engine

32-bits-per-component color depth

Entirely non-destructive editing process

Easy layering of filters and adjustments

Quicklooks and previews for fast visual decision-making

Large, precise controls - works great on a laptop

Watermarking and custom image-based borders

Batch processing

RAW format support
Note: The Mac version of this software does not support Steam Cloud at this time.
Configuration requise (PC)
Minimum :


Système d'exploitation : N'importe quel système d'exploitation Windows plus récent (ou incluant) Windows XP Service Pack 3

Processeur : N'importe quel processeur moderne

Mémoire vive : 1 Go de RAM

Affichage : Aucun

Disque dur : 70 Mo d'espace disque disponible
Configuration requise (MAC)
Minimum :


Système d'exploitation : Mac OSX 10.5 ou plus récent

Processeur : Processeur Intel (Core 2 Duo ou meilleur)

Mémoire vive : 1 Go de RAM

Affichage : Aucun

Disque dur : 70 Mo d'espace disque disponible
Évaluations intéressantes des utilisateurs
Détails sur le logiciel
Titre:
CameraBag 2
Genre:
Retouche photo
,
Utilitaires
Développeur:
Nevercenter Ltd. Co.
Éditeur:
Nevercenter Ltd. Co.
Date de parution:
2 oct 2012
Langues:
| | Interface | Son | Sous-titres |
| --- | --- | --- | --- |
| Anglais | | | |